Band Bio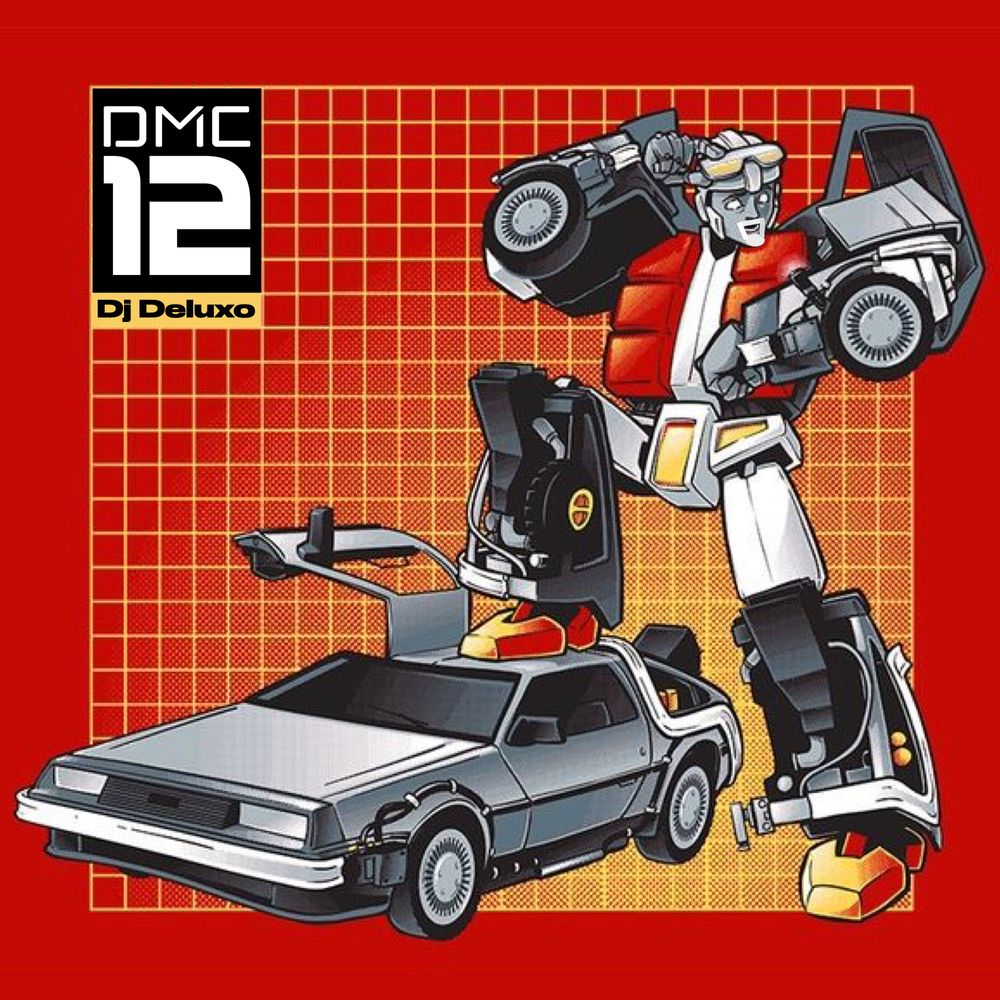 DJ Deluxo
Keyboards, Guitar and Vocal
Growing up in Boston, DJ Deluxo  has always been drawn to music. Sure, banging around on analog instruments with his older brother didn't hurt, but it wasn't until he got dragged to a Daddy's Junky Music store in Salem, NH by his mother on an elusive hunt for a good deal on a "real" guitar for his brother, that DJ Deluxo fell in love with the synthesizer. It was either the Prophet-5, the OB8 or the ARP Odyssey - or was it all three?
Regardless, with Christmas fast approaching, little DJ Deluxo was begging his parents for a synth. Spying a huge box under the tree, he thought it was synth for sure. Nope - it was only Yamaha CP10 digital piano. How boring! "It only had piano and harpsichord sounds, and the only weird thing it could do was tremolo and sustain," recalls DJ Deluxo.
An older friend and local music legend taught him how to play Canned Heat's "Hill's Stomp," though, and it was the perfect sound for that tune. "Then he taught me "Cause We've Ended As Lovers" by Stevie Wonder," says DJ Deluxo. "It was OK until he showed me how to use the tremolo...and blew my mind. I was now officially hooked on keys!"
A few years and a few bands later, DJ Deluxo can tick off the infamous rooms he's played all around the Boston area: Avalon. Axis. Bunratty's. Chet's Last Call. The Channel. Green Street Station. Inn Square Men's Bar. Jumpin' Jack Flash. The Rat, T.T. the Bear's Place. The Hard Rock Cafe. DJ Deluxo is adamant that "hands down, in the '80s, Boston had the best local music scene on the planet."
And if you ask him nicely, he'll tell you about the time he partied with The Fixx on their tour bus…or jumped on stage with Trent Reznor at an early Nine Inch Nails show…
Fast forward a few more years, and DJ Deluxo has applied his multimedia mindset to everyone from Avid to Solid State Logic to Fairlight (where he met Johnny Fingers) to Panasonic. He's also followed  his "Back to the Future" stan-dom all the way down the space-time continuum...
But since music has always been his first love, reconnecting with Johnny and firing up the engines on DMC12 has been a way to put the flux back in his capacitors, so to speak. In his own words, "adventure beats boredom."
And if you're gonna start an electronic music band in 2020 inspired by the sounds of the '80s, why not do it with some style?
DJ Deluxo and Johnny have some big plans, too. Like collaborating with Lenny Kravatz on a cover of Christina Aguilera. Or producing a big band version of The Blue Nile's "Tinseltown in the Rain."
Or opening for Ministry performing that band's "With Sympathy" album in its entirety because, as DJ Deluxo says, "Lord knows, Ministry would never play it these days" But their older fans would freak out! And DJ Deluxo knows that old school guys can teach young musicians AND fans how to really put on a show. "There are no showmen anymore - they just stand there and play!" BORing.
But next up for DMC12? In addition to the first single and an upcoming album, DJ Deluxo and Johnny Fingers are going to be launching a DMC12 YouTube show about restoring old synthesizers. "It'll be like "This Old House" for synthesizers," claims DJ Deluxo. "I'll be Bob Vila,